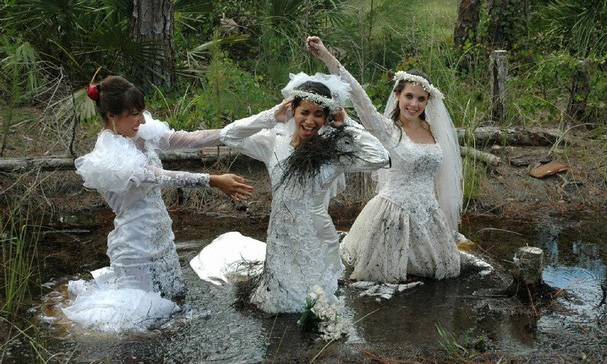 At dinner this weekend, I ran into a friend I hadn't seen since I ran into him at brunch a year ago. We talked about the mediocre food, and our new houses. He mentioned that he sent my Nearly Beloved essay to a friend, who also jumped off the train of engagement and that it meant a lot to her. I probably won't run into him until next year at brunch, but I will remember that conversation for a long time.
It's one of several conversations I've had since the piece was published last week. A friend Paul, that I only really know from the internet,  mentioned that he almost married the wrong person when he was younger, commenters on the GOOD site have shared their close calls, and even Amy Sheran of Oprah.com had a sweet anecdote to share about her friend. I want to high five all of them.
It's really incredible to hear that this piece has touched what I saw (and still see) as a void in the cultural understanding of marriage. I felt so ashamed about having been previously engaged, and I can image other brides-not-be feeling isolated. It's good to be reminded that you aren't alone in the mud.