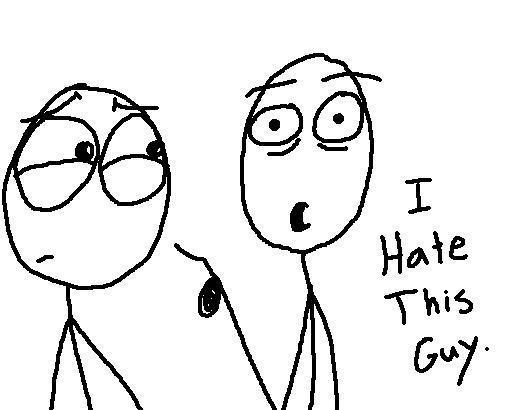 Maybe you already have, but read this Chuck Klosterman piece on tUnE-yArDs.
Then, compare it to this Andy Rooney segment on fruit.
Both pieces are by old white dudes, ranting about the new ways of the world. Both seem to be phoning it in. Andy Rooney doesn't think tomatoes are a fruit. Klosterman stumbles into the fruit store of the Village Voice's Pazz & Jop poll and starts yelling at the tomatoes he finds at the top of the list, first calling the album obscure and meaningless and then finding a way to compare it to Cop Rock.
If he doesn't watch out, Klosterman will soon be sporting bushy eyebrows and making a few comments about homosexuality leading to premature death.
[1] I'm all for using faux-naiveté as a device, but it shouldn't be the lazy critic's crutch. Especially a critic who is so well-established. How are we supposed to take anything Klosterman says seriously after, "I'm not really in a position to argue for (or against) the merits of tUnE-yArDs, simply because I've barely listened to w h o k i l l"? And more importantly, how is his supposed point about the "pitfalls of critical adoration" for indie artists able to get across to the reader when he then goes on to be needlessly, well, mean, for several unending paragraphs.
[1a] Remember when all of those people were yelling "Who is Arcade Fire?!" on Twitter last year because they won the Grammy? This piece is the 1,000-word equivalent of that.
[2] Whether you like tUnE-yArDs or not, the crack about Merril's asexuality is gross and dumb, and not just because he confuses asexuality with androgyny. There are a bunch of "superficial" tUnE-yArDs lyrics that overtly refer to sexuality. It's RIGHT there in the music. But he wouldn't know that because Klosterman admittedly didn't want to do his homework. I can't help but think he wouldn't have mused about this if she dressed a little more Lana Del Rey-ish.
[3] If this is supposed to be a comment on the fickleness of indie-taste-making, why not attack the hype culture that creates this kind of thing, instead of making fun of her for being a "fucking puppeteer"? Here is a better piece on how you might write something like that.
[4] When all's said and done, I'm hella angry about this piece simply because how many female musicians make it to the top of any sort of critic's poll? This is the first time in over a decade that a female-fronted record made #1 in the Pazz & Jop Poll. And, THIS is the record/artist—a bold, empowered record with a unique statement and voice about gender and power dynamics—that Klosterman chooses to be a douche about?
[4a] This should be a clear cry for help that we need more lady voices in music criticism. Pazz & Jop is a poll of polls, which more or less comes closest to reflecting the true critical consensus throughout this lovely nation. Three times in the last 15 years, P&J thought Bob Dylan made the best album of the year. I think this reflects the true landscape of professional music critics: old white men. Let's please get some ladies all up in here. I keeping thinking about the She Should Write post on Feministing last year. If you're a lady, and you have something to say about media/music, write it! Publish it via blog, Tumblr, Twitter, zine, carrier pigeon. This subject may all seem trivial or minor—some critic called an indie rock girl an asexual weirdo, who cares—but it should matter. Music criticism is largely still a boys club, and they are helping us form our opinions by the hour, by the Tweet. We should be making it harder for old white dudes who are too lazy to look at a lyric sheet, to publish uninformed, vaguely sexist ideas just because they have a large, accessible platform. Talk about dangerous ideas.