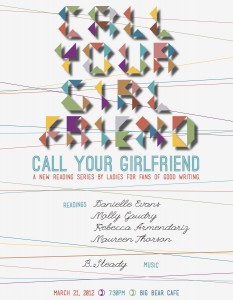 I'm organizing a new reading series that will showcase some monstrously talented ladies. And I named it after a Robyn song.
March 21 is the inaugural night. I hope you'll come and hear all of these brilliant women do their thought-provoking thing at Big Bear Cafe.
Tell your girlfriends.
*Flyer design by the lovely Jenna Crowder.